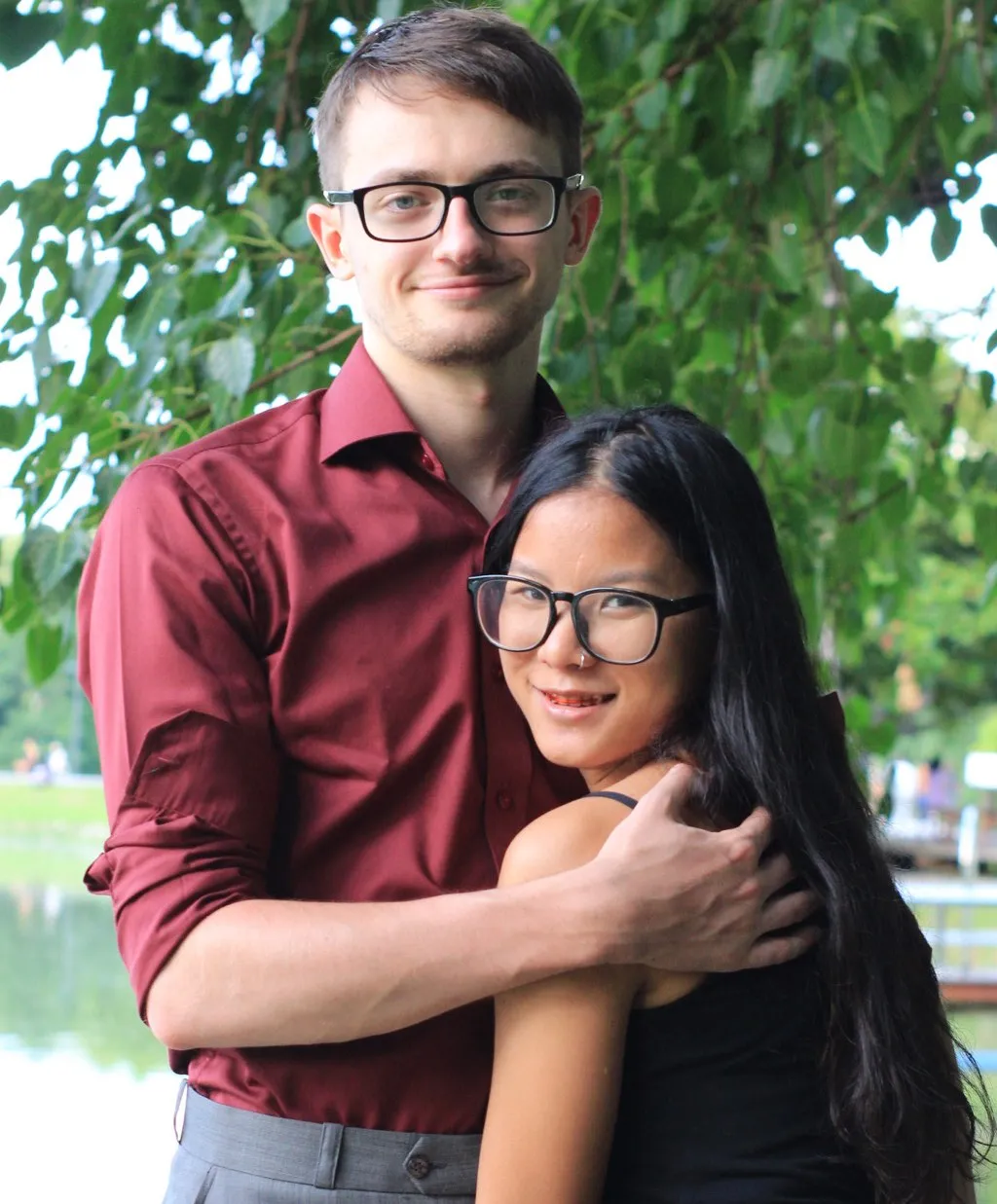 I currently live in Chiang Mai, Thailand, with my wife Job.
👑 Name: Ruairí McNicholas (Translates as Red King in Irish)
🇮🇪Born: 11th December 1996 in Galway, Ireland.
🇹🇭Living in: Chiang Mai, Thailand.
💻Occupation: Co-founder and Web Designer at Propeller Digital
‍
Main Interests
🧘🏼 Meditation
☸️ Buddhism
🖥 Freelance Web Design
📚 Knowledge Management
💪 Self-improvement
🎓 Teaching & education
‍
Contact
Email: hello [at] ruairimcnicholas .com
(writing one's email this way helps to stop web bots from scraping and spamming it)
‍
‍
Skills
‍
General
Public speaking: Pitching business ideas for enterpeneurship competitions. Speaking to groups over Zoom.
Training and Teaching: Teaching business owners to manage their websites. Teaching kids and young adults how to use WordPress for web design.
Writing: Writing emails, sales brochure content, pitches to clients, website content
Organization: Developing digital systems to organise work for my own clients, and my web design agency Propeller Digital.

IT
Domains and DNS management
Web hosting and migrations
Email setup and management
Basic and Advanced Windows and MacOS usage
HTML and CSS: Intermediate level of regular use in web design
JavaScript: Basic level of use in front-end web design
Hardware: Basic understanding of computer hardware - build own Win desktop computer
‍
Design
Adobe Photoshop, InDesign, Premier Pro: Intermediate level of regular use for web design.
Adobe Illustrator, After Effects: Basic level of occasional use for web design.
Graphic design for print: Experience with design and print for business cards, brochures, flyers, and magazines.
Graphic design for Regularly made graphics for the web during my 5 years as a web designer
UX and UI design: Regularly designed websites with a view to having a great user experience and User Interface
Video shooting and editing: Basic recording skills with camera and drone, as well as video editing in Premier Pro and Final Cut Pro. See my drone video The Cliffs of Achill.
‍
Web Design
WordPress: 30+ websites built using Elementor for businesses all around the world. 5 years of experience.
Webflow: I stopped using WordPress in favour of Webflow in 2022 and build all of my personal websites and websites for clients using it.
‍
Interests
🥁Music: Singing and drumming
🧗🏻‍♂️Rock climbing and bouldering
‍
Favourites
🖍Fav colour: Red
🌕Fav band: Pink Floyd
🥗Fav food: Anything except cucumbers and wasabi
‍